So I know it has almost been a month since my last post. I know that is pretty bad. I swear I feel like I have no time to do anything. I have been swamped with work lately, Josh is gone and who knows when he will return, and my calling is keeping me really busy lately as well. Every day I swear I don't sit down until around 9:00 at night.
So anyways back to blogging. Deacon turns one on Monday can you believe it!!! He has turned into such a big boy and is starting to lose some of his baby features. Honestly if feels like yesterday that I had him. So here are some pictures of what we have been up to. We went with some friends to Summer's Farm again this year. It was a blast as always. I am really going to miss our fun tradition when we move to Texas. I wonder if they have anything like that there. Arlie had even more fun this year and Deacon enjoyed being outside although he was not a fan of the slide. In fact he was terrified.
We had such a great time and we are going to miss all of our dear friends when we leave.
Here is a slideshow of the day.

While we were there, we had our friends take a few family pictures for us. Here is what we got.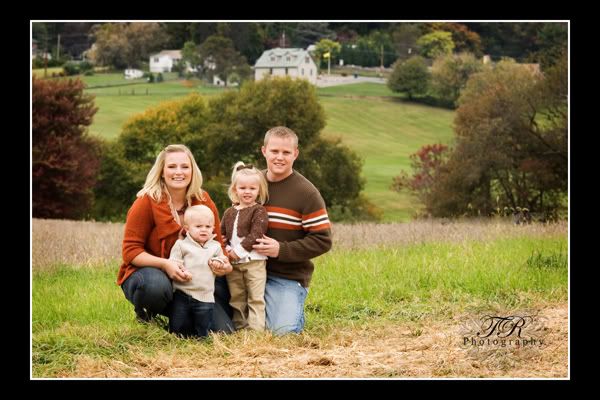 I also took the kids out to get some updated pictures of them with the fall colors.
here are some of my favorites.